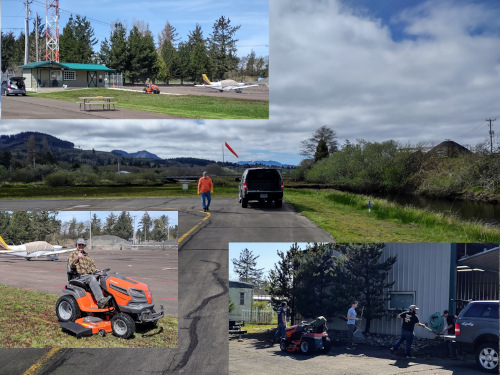 Work Party 2023
Our airport work party was a success!
More than 15 volunteers came out on April 25th to help clear winter driftwood and debris from the airport grounds, remove weeds and blackberries from the landscape areas around the shed and hangar, and get started on the season's mowing.
The city's public works deparment also came out in force, to clean weeds and dirt from around the tie-downs, re-size the new tie-down chains, and perform a full city sweep of parking apron and hangar taxiway.
We really appreciate everyone who came and helped out, including former and current airport managers Dale McDowell and Mike Dimmick, hangar owners and tenants, members of the Seaside Airport Advisory Committee, and volunters from the Ecola Bible College in Cannon Beach.